PROUDLY MAKING DREAMS A REALITY
Property Development
Property development, it's where the big boys play! And we love to help them. As a leading South Australian Builder, Hot Property Group have been working with developers all over SA. From small mum and dad developers who need all the help they can get to bring their small development to a reality, to large scale 30+ or 50+ townhouse communities, HPG have done it all. Not only in the residential space either!
Hot Property Group have built many commercial buildings, including office blocks, shopping centres and mixed-use complexes. Hot Property Group aim to provide more than just a built form skill, but provide added value around funding part of a project.
Many developments fail to become realised, because early stage prerequisites, such as funding, create road blocks for the developer. Hot Property Group can navigate these roadblocks via our network of resources, and help you achieve your vision. Whether it's funding assistance, various cost management solutions or our vastly experienced staff input, Hot Property Group can turn many difficult situations into a successful final product. We've been adding value to developments since 2001, so let us help you achieve a truly successful outcome with your development project.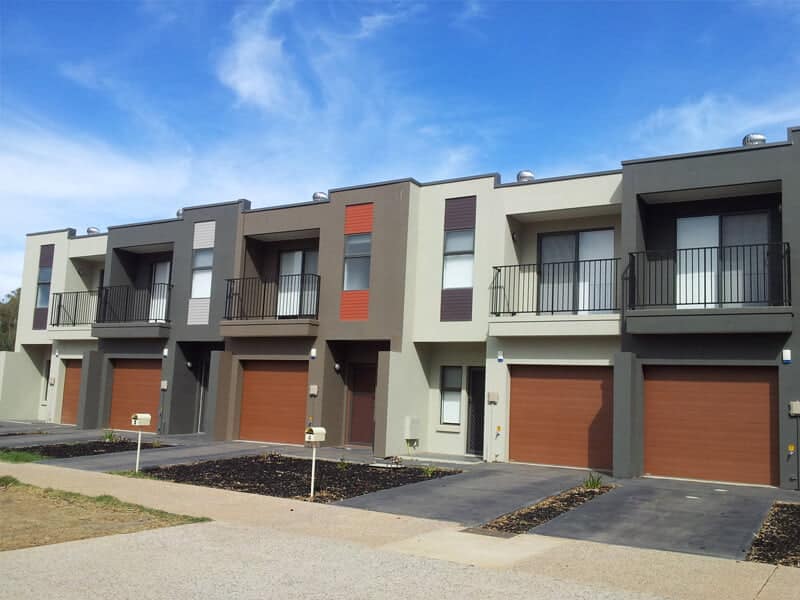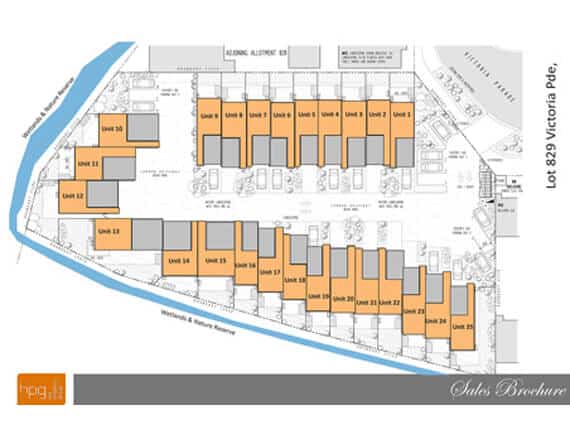 GETTING PROJECTS OFF THE GROUND
Developer Alliances
Hot Property Group have been a significant developer partner since inception in 2001, playing a large role in the growth of suburbs like Mawson Lakes and Salisbury through partnerships with land developers. As a builder who specialises in medium-high density construction, HPG have been able to provide their developer partners with quality outcomes at a set price. Helping developers achieve their margins, and any necessary pre-sales required. HPG are able to offer our developer partners 'fixed pricing' to eliminate project blowouts and ensure project feasibilities are accurate. In addition to this, being able to provide developers with a consistent 'Turnkey' level of completion, ensures that developers are completely clear in their product outcome for their end purchasers. Hot Property Group are capable of large scale projects, such as a mixed-use commercial/apartment style product, to something small like a 1 into 2 residential development for a first up developer. Hot Property Group staff are experienced in all facets of property development and any sized projects, and have several commercial building experts for apartment tower sites over 5+ Storeys.
Hot Property Group will value manage a project for our property development partners, to provide the best possible outcome for our clients. HPG have become one of the most sought-after developer partners in Adelaide, through open dialogue and expert advice and value addition. At Hot Property Group, our experience shows.
We know every project is different, but our approach remains the same. It's about being clear in what is expected, what is produced and how we go about getting to the outcome needed. If you have a property development that you aren't sure you can get off the ground in a timely manner, a chat with Hot Property Group may provide some clarity on how to structure the project, how to achieve pre-sales or how to meet financing requirements. HPG have a network of investors available to help fund or help with pre-sales, to get your project moving. Get us involved in your feasibility analysis to work through the numbers and see if your project can work. Hot Property Group are the Developers Builder. Try us on your next project, and it won't be your last.
"The Hot Property Group team understand quality and superior building practice from the ground up. Attention to detail is second to none."
"As a first time home owner, I have been more than happy with what I experienced with Hot Property Group. Ecstatic about the finished result."
"The work HPG undertook was excellent! The construction of our project clearly demonstrated their ability and significant experience."
"HPG really do strive for excellence, ensuring 100% customer satisfaction. They're a premium builder that's on a level above the rest."
"HPG's sound capability to manage the practical and administrative tasks well is a real credit to them. Highly recommended."
"We chose HPG for their honesty, integrity and commitment in delivering a high quality product with no hidden surprises."
"From the workmanship of each tradesman, to the office staff, HPG really do strive for excellence ensuring 100% customer satisfaction."
Leading the Way in Property Development
We help developers of all sizes achieve their goals and bring their development projects to life. Enquire today!
SEND US A MESSAGE