YOU'RE IN GOOD HANDS WITH HOT PROPERTY GROUP
First Class Home Extensions & Renovations
Reputation…It's what we live by.
When you come to us for our experience and advice, it's because our reputation says we are the right partner for your home extensions & renovations.
Your renovation or extension (no matter how big, or how small), is in good hands with the team at Hot Property Group. Having been a quality driven builder since 2001, HPG will guide you through the design phase of your project, making valuable suggestions on how best to make your dreams a reality. Hot Property Group, will take just as much care and attention to a small make over, as they do to a complete strip and remodel of an entire home.
No job is too big, or too small, and we are passionate about the work we do. Hot Property Group utilise the latest in building techniques and materials and adhere to the Australian Building code in all areas. Utilising quality materials, we make sure our staff produce exceptional results, exceeding our client's expectations on time, on budget and on quality.
Bathrooms | Kitchens | Pergolas | Garages | Additional Bedroom | Landscaping | Man Caves | Pool Rooms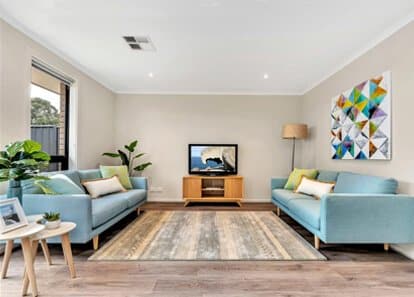 EXPERIENCE & ADVICE
We Love Building
We love building! – Whether we build your new Taj Mahal or we simply add on a new bathroom, it's what we love to do. Hot Property Group have been renovating and extending the homes of South Aussies for as long as we care to remember.
We offer our experience and advice when assessing your project, looking for creative ways to make your home a prized possession that you are proud to display, and comfortable to live in.
No job is too small when we look at renovations and extensions and we know that some of the smaller jobs are not always the easy ones, but its what we love and we hope you will too. Give Hot Property Group an opportunity to discuss your potential project and see if we can add value or help you bring your dreams to a reality.
"The Hot Property Group team understand quality and superior building practice from the ground up. Attention to detail is second to none."
"As a first time home owner, I have been more than happy with what I experienced with Hot Property Group. Ecstatic about the finished result."
"The work HPG undertook was excellent! The construction of our project clearly demonstrated their ability and significant experience."
"HPG really do strive for excellence, ensuring 100% customer satisfaction. They're a premium builder that's on a level above the rest."
"HPG's sound capability to manage the practical and administrative tasks well is a real credit to them. Highly recommended."
"We chose HPG for their honesty, integrity and commitment in delivering a high quality product with no hidden surprises."
"From the workmanship of each tradesman, to the office staff, HPG really do strive for excellence ensuring 100% customer satisfaction."
Leading the Way in Home Extensions
Be it large or small, HPG can help with your home extensions or renovations - contact us now!
SEND US A MESSAGE